Feeding your toddler, pre-schooler and school aged child
Healthy Eating for Your Toddler Age 12-24 Months
Breastmilk is still very important for nourishment and the development of a strong immune system in your toddler and breastfeeding should continue for two years and longer. This handbook addresses common questions that parents of toddlers may have about healthy eating. Learn how to make mealtimes pleasant and how to use Canada's Food Guide to plan meals and snacks.
Healthy Eating for Your Toddler AGE 12 -24 MONTHS – A Guide for Parents and Caregivers


Healthy Eating for Your Preschooler
The following pamphlet is written for parents of preschool children age 2-5 and describes how to help your child learn healthy eating habits including trying new foods and discovering their own appetite while eating together as a family. It also describes the types of foods recommended for healthy eating.
You, Your Child and Food (English)
You, Your Child and Food (French)
Family Resource Centres and Child Care providers
The Regional Nutritionist links with these community partners to ensure the healthy eating components of the programs offered are current and following best practice.
See Western Health Resources for Preschoolers.

Healthy Eating for School-aged Children and Youth
Looking to make the healthy choice, the easy choice for students? The School Food Guidelines include information on the foods that are healthy, nutritious and suitable for students in school and at school events. Check out the guidelines to learn more about what foods and beverages to serve most and what foods and beverages to serve moderately. For activities, ideas and to see what is happening in Western School District schools, check out the Western School District's web site on Living Healthy

See Western Health Resources for School-Aged Children.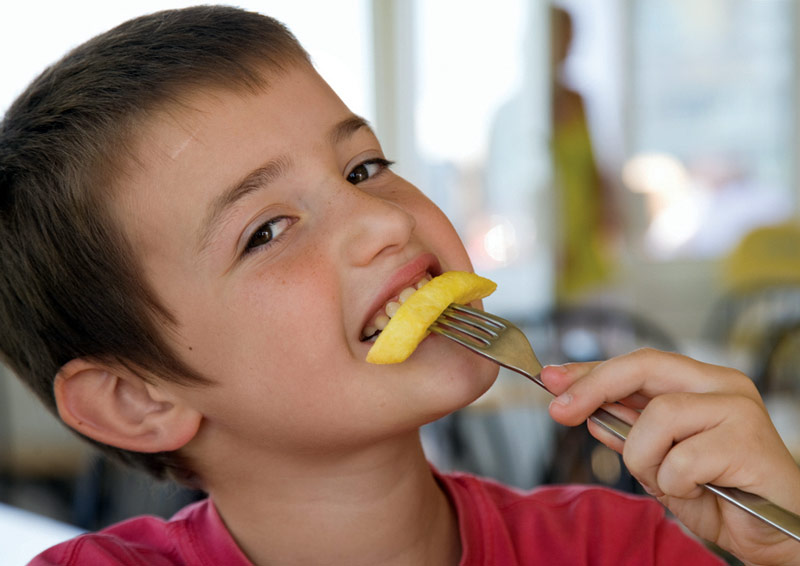 Eat Great and Participate Resources
Eat Great and Participate aims to raise awareness about the importance of physical activity and healthy eating and to increase the availability of healthy food and beverage choices in recreation, sport and community facilities and at events across Newfoundland and Labrador.
Making the Move to Healthy Choices A Healthy Eating Toolkit for Recreation, Sport and Community Food Service Providers
Healthy Eating for Athletes on the Road
Beverages for Health and Sport
Healthy Eating for You and Your Family