Staffing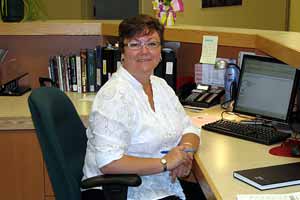 Humberwood Centre is staffed by caring, compassionate professionals who are well trained in the area of addictions. Many have years of experience in the addictions field and/or a combination of personal and professional experience which enables them to provide a high quality of service to clients.
In a formal evaluation of the Humberwood Centre, staff were named as one of the program's "greatest strengths". All staff...
are registered with their professional bodies and adhere to Codes of Ethics governing their conduct.
believe that clients have a right to considerate and respectful care.
are non-judgmental and respect the dignity and worth of all clients regardless of their situation.
Humberwood has a consulting physician and nurse practitioner trained in the area of addictions, who meets with all residents upon admission to assess their physical health status and address any medical concerns. Humberwood has a clinical psychologist who can conduct psychological assessments when indicated. Humberwood will also consult with other specialists on an "as needed" basis and arrange referral when necessary.
Humberwood Team
Treatment Attendants
Addiction Counsellors
Clinical Psychologist
Nurse Practitioner
Physician
Community-based Mental Health and Addiction Services
Community Self-help Groups
Administrative Support
Housekeeping
Laboratory Services