Make a Donation
Online Through CanadaHelps.org
You can make a donation online through our secure site: CanadaHelps.org by clicking the "Donate Now" button below.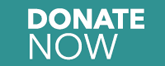 By Phone
You can make a donation by telephone using your VISA, American Express or Mastercard by calling the Western Regional Hospital Foundation at (709) 784-5353.
By e-Transfer
You can make a donation by e-Transfer using the email address: foundation@westernhealth.nl.ca. Please be sure to include your phone number and any details pertinent to the donation in the 'Add a Message' field.
In Person or by Mail or Fax
The Western Regional Hospital Foundation gratefully accepts the following forms of payment: cash, personal cheque, money order, Visa, MasterCard and American Express. Cash donations may be made in person at the Foundation Office. The Foundation's office hours are Monday to Friday, 8:00 a.m. to 4:00 p.m. The office is closed on statutory holidays.
Print a "General Donation" form by clicking here: General Donation Form
Western Regional Hospital Foundation
P.O. Box 2005
Corner Brook, NL  A2H 6J7
Telephone:  (709) 784-5353
Facsimile:  (709) 637-5274
E-Mail Address:  foundation@westernhealth.nl.ca
Guardian Angel Program
Did a doctor, nurse, volunteer or staff member make a difference in your care or the care of a loved one at Western Health? Say thank you by making a donation to the WRH Foundation in their honour through the Guardian Angel Program.
Your Guardian Angel will receive a letter of recognition and a beautiful angel pin they can wear with pride. All Guardian Angels will be recognized annually on the Foundation's Website.
If you would like to know more about this program, please call (709) 784-5353.
Monthly Giving Program
If you are a supporter who contributes faithfully every year or responds to more than one appeal a year, this is the program for you. The Monthly Giving Program is a cost-effective, time-efficient way to give to the Western Regional Hospital Foundation. Instead of making a donation in one lump sum, you can spread your payments out over 12 months.
Payments can be made by credit card. No more mailings. No more postage.
If you would like to take advantage of this program, please call (709) 784-5353 for more information.
Tribute Gifts / In-Memoriam Gifts / Occasion Cards
Tribute gifts are a meaningful way to make a donation in the name of friends, or family members. They "In Honour" donations celebrate birthdays, anniversaries, weddings, or another special occasion. We will send the "honoree" a card acknowledging your donation in honour of their special day.

Tribute gifts also include "in memory" donations, which honour the deceased and their family with a lasting and meaningful contribution.
Print a "General Donation" form by clicking here: In Memoriam Donation Form
To make a tribute or an "In Memoriam" gift, please call (709) 784-5353 for more information.
Planned Gifts
Most people would like to be remembered for contributing to their community. It is possible to arrange your financial affairs so that you can take care of the needs of your family as well as make a lasting contribution to the Western Regional Hospital Foundation. Planned Giving is a creative approach to charitable giving that benefits you, as well as the Foundation. The following are some of the Planned Giving options available:
Bequests
Your Will provides you with the opportunity to leave a lump sum or percentage of your estate to the Western Regional Hospital Foundation. Naming the Foundation ensures the values and interests that are most dear to you continue to flourish after you are gone. A receipt will be issued to offset estate taxes and taxes arising from capital gains.
Annuity
An annuity is a unique way to contribute that allows you to receive income for the rest of your life. You may also be eligible for a sizeable tax credit. You may consider transferring stocks or bonds to be used for a designated purpose. You or a family member will still receive the annual interest as well as an immediate receipt based on the value of your gift.
Life Insurance
You can take out a life insurance policy with the Western Regional Hospital Foundation as the beneficiary. You pay a small annual premium, but your eventual gift is significant. Tax receipts are issued for all premiums paid. You can also donate an existing policy that is no longer needed and receive an immediate tax receipt for the current cash value of the policy.
Gifts-in-Kind
Gifts-in-kind involve the donation of property, goods or services instead of cash. The Western Regional Hospital Foundation issues tax receipts for the fair market value of most gifts of goods, but not for services.
Endowment Fund
An endowment fund is an irrevocable donation that provides income in perpetuity and can be restricted to fund a specific purpose. Endowment funds are a permanently restricted net asset, the principal of which is protected and the income from which may be reinvested or spent depending on the donor's wishes.
Corporate Ways to Give
Your Company Makes an Annual Gift - By making a generous donation each year to the Western Regional Hospital Foundation your company will be annually linked to our efforts to improve health care within our region.
Employees Organize a Special Event - By planning a special event, your company and its staff will feel a sense of pride in working together towards our regions' health goals.
Employees Participate in a Payroll Deduction Plan - Companies can deduct donations at source from willing employees, thereby making it easier to give.
Company Matches All Dollars Raised By Employees - This allows both your employees and you to shine as corporate citizens in the community.
Employee's Fund/Association - Your Corporation sets up a fund, or has one already established, that organizes special events to raise funds for the Western Regional Hospital Foundation.
Company Issues a Challenge - An opportunity to have a friendly challenge with a competitor or colleague in which everybody in the community wins.
Sponsor a Western Regional Hospital Foundation Event - Your company can be a sponsor of an event hosted by the Western Regional Hospital Foundation, thereby linking your name to an event such as a gala or golf tournament.