Healthy Eating
Nutrition is important for everyone. When combined with being physically active, eating well is an excellent way to help your body stay strong and healthy. Healthy eating means choosing a variety of foods that give you the nutrients you need to maintain your health, feel good, and have energy. These nutrients include protein, carbohydrates, fat, water, vitamins, and minerals. The best way to make sure your body has all of these nutrients is by choosing a variety of foods from all 4 food groups of Eating Well with Canada's Food Guide.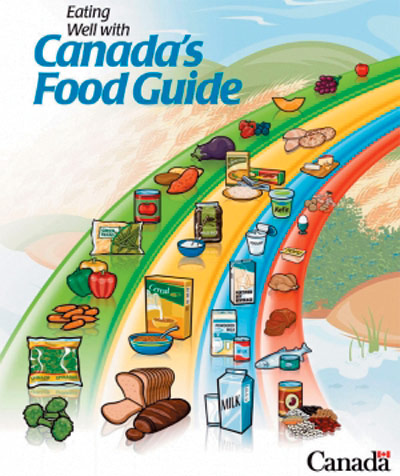 Take a Guided Tour of Canada's Food Guide
Find out the highlights of Eating Well with Canada's Food Guide by taking the guided tour. It will help you understand how much and what types of foods you need, as well as the benefits of eating well and being active.
Personalize Your Canada's Food Guide
Canada's Food Guide has great food guide serving trackers for all ages. It will provide you with a personalized Canada's Food guide for your age and gender (Canada's Food Guide Food Tracker).
Get Feedback on Your Food Choices and Activity
eaTracker is an eating and activity tracker that assesses your food choices and provides personalized feedback on the food you consume and compares this to what is recommended for your age, gender, and activity level. It can track your activity as well.

Analyze Your Recipes
You can use the Recipe Analyzer tool to get a nutrient analysis of your recipes.
Western Health Healthy Eating Programs and Resources:
Resources for the General Population: